Spotlight Sessions
Christina DiMicelli ~ NHSTE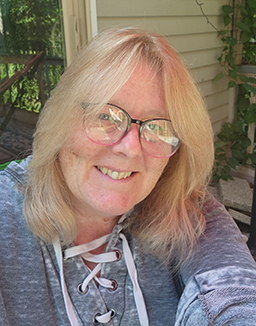 Christina DiMicelli is the Director of EdTech Learning & Growth at Pinkerton Academy in Derry, NH with 15+ years of experience in education. She currently serves on the NHSTE board as the Professional Learning Chair, works with CMTC as the Social Media Ambassador, and is a Google Certified Trainer, Google Innovator #LAX18, & ISTE Certified Educator / Community Leader. She has been in the classroom with preK through grade 8, built and facilitated a Makerspace, is an experienced trainer, and now works with high school faculty to enhance the student learning experience. Interested in Mind, Brain, and Teaching along with the possibilities technology brings to education (especially in the AI space), Christina loves to spark ideas and help you innovate your educational practice.
The State of AI in EDU Today ~ Wednesday 8:30 am - 9:20 am (W1-01)
From the time this description is written to the time we are in a session together, the AI in Education landscape will have changed - probably dramatically. Let's look at where we stand right now. What is important to know, how to be AI-Aware, and where to find the best resources.
All About Autocrat ~ Tuesday 9:50 am - 10:40 am (T2-02)
You have heard of Autocrat (an add-on that merges info from Sheets into Docs & Slides) and how it can help automate your life, but you have not tackled it yet because it is overwhelming. Been there, let's change that. Come learn what it is, how it can be used, and see it set up live from start to finish.
Students & Social Media ~ Wednesday 2:40 pm - 3:30 pm (W4-02)
Curious about the world of social media and how students are navigating it all? Do you wonder about the platforms they gravitate towards and what is important for them both socially and educationally online? Hear from this panel of high school students about their experiences, challenges, and triumphs in social media. A Q&A portion of the session is provided so you can ask students about their thoughts.
Dr. Ronna HasBrouck & Lisa Walker ~ NHSAA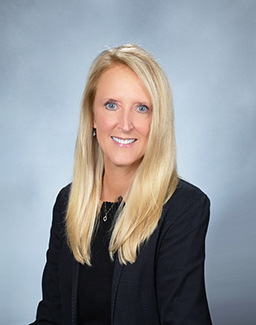 Since 1987 Dr. Ronna HasBrouck has been learning and leading in a variety of roles throughout New Hampshire from the mountains of the North Country to the Seacoast to include being a middle school teacher, principal, assistant superintendent superintendent of schools, wife, friend, and mother. All of these roles have inspired and transformed her into the person she is today. Dr. HasBrouck serves as President Elect of the New Hampshire School Administrators Association, NHSAA Legislative, Equity, Scholarship, and Professional Development Committees and Executive Board, as well as the New Hampshire Interscholastic Athletic Association Eligibility Committee. She has been active through the American Association of School Administrators National Certification and Alumni Programs.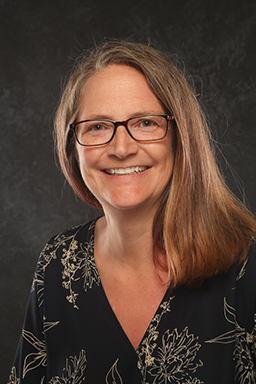 Lisa Walker obtained a Bachelor of Arts degree from Penn State University in 1992, a Master of Education from Temple University (PA) in 1995, and a CAGS degree from New England College in 2013. She began her career in education in 1995 as an art teacher and moved into administration as an athletic director in 2001. She has held various administrative positions at both the building and district levels, and in 2015, Lisa became the Superintendent of Schools for the Monadnock Regional School District, where she remains today. Lisa was named the New Hampshire Superintendent of the Year in 2022. She will retire in June 2024 after 29 years in the field of education. Outside of school, Lisa is a Firefighter and Emergency Medical Technician (EMT) with Peterborough (NH) Fire and Rescue, as well as a small business owner. She lives in Peterborough, NH, with her husband, Ed, and her daughter, Avery.
Intentional & Inclusive Israeli Inspired Innovations ~ Tuesday 1:20 pm - 2:10 pm (T3-02)
We laughed and learned alongside the leaders of the American Israel Friendship League as two invited guests on a team of 19 educational delegates. Increase your understanding of the county and their contemporary story of entrepreneurship, culture, medical research, and particularly their educational efforts. We will continue to reflect on our journey and grow in appreciation and support for the efforts of Israel.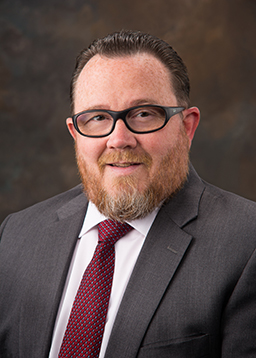 Ken Weeks is the Chief Information Security Officer for the State of New Hampshire. He spent most of his adult life as a Naval Officer, Special Duty, Cryptology and Information Warfare, and retired as a CAPT (O6). Although most of his time was spent in the Pacific Theater, he also enjoyed several all-inclusive trips to Somalia, Iraq, and Afghanistan. After the Navy, he worked as an Executive Leader of Cyber Operations at the National Security Agency (NSA). Ken spent a couple years in the private sector as a Consultant with Booz Allen Hamilton and then moved to New Hampshire and back into public service. Ken also serves as a Director for The Overwatch Foundation, a non-profit whose mission is improving Cybersecurity and protecting Critical Infrastructure in New Hampshire. Since he always works in rooms with no windows and under artificial lights, he spends the rest of his time as an avid four seasons outdoor sportsman with his spouse, teenagers and two Irish Wolfhounds.
AI in K12. Turn that $%#! up to Eleven or Run Away Bravely? ~ Wednesday 2:40 pm - 3:30 pm (W4-01)
You've been hearing a lot about AI lately---from those who wholeheartedly endorse the use to those who warn of its potential darker implications and potential for sentience. Maybe you're wondering if AI has any relevance to you in K12 Education. The answer is---yes! In this session, Ken Weeks, CISO for the State of New Hampshire, will provide a thought-provoking discussion on the implications of AI in government and education, including a review on the States' "Code of Ethics for the Use and Development of Generative Artificial Intelligence" and the Policy for Use of AI by State Agencies to deliver government services. Here's a little Haiku composed by ChatGPT based on Ken's Presenter BIO: Navy's silent watch / Cyber realms and code he guards / Wolfhounds by his side. Not bad for a robot...Buckle up!
Michael Perez & Eric Kester ~ NHASP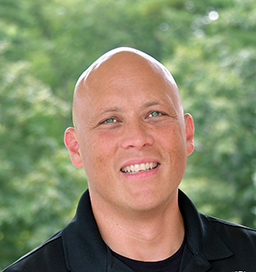 Michael serves as the Associate Head of School at Pinkerton Academy in Derry, New Hampshire, bringing over two decades of diverse educational experience to his role. His career has spanned various roles, including Paraeducator, Social Studies teacher/At-Risk Case Manager, and administrator. Before assuming the position of Associate Head of School at Pinkerton Academy, Michael spent the last decade as the Assistant Principal of Campbell High School. His dedication and excellence in this role earned him the title of Assistant Principal of the Year from the New Hampshire Association of School Principals. During his tenure at Campbell High School, Michael played a crucial role in managing the Safety and Security of the school building. In his current capacity, Michael collaborates with Eric Kester, the Director of Safety & Security, to oversee campus security procedures, protocols, and the implementation of advanced technology aimed at ensuring the safety and security of the entire campus. His unwavering commitment is directed towards creating a safe environment for students, faculty, and staff at Pinkerton Academy.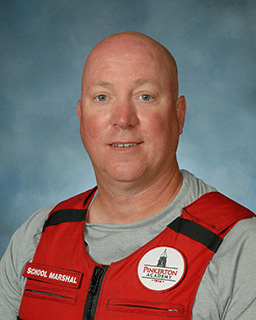 Eric serves as the Director of Safety and Security at Pinkerton Academy in Derry, New Hampshire. A retired Police Lieutenant from the Derry Police Department, Eric brings over two decades of experience to his role. During his extensive tenure at the Derry Police Department, Eric excelled in various capacities, including Patrol, Detectives, Training, and Administration. With a rich background in law enforcement, Eric has held instructional roles in a diverse range of areas, such as Defensive Tactics, Taser usage, Use of Force protocols, Mountain Bikes, Domestic Violence Investigations, CPR/AED procedures, and Firearms training. In a significant milestone, Eric made history in March 2020 by becoming the first School Marshal in the State of New Hampshire at Pinkerton Academy. Over the past three years, he has dedicated himself to studying and implementing numerous school security strategies. These initiatives encompass School Marshals, Access Control measures, Video Surveillance systems, Behavior Intervention Teams, Anonymous Tip Lines, Visitor Management Systems, and the operational aspects of School Resource Officers.
Empowering a Security Team through New Initiatives & Technology ~ Wednesday 8:30 am - 9:20 am (W1-02)
Acquire insights into Pinkerton Academy's latest safety and security measures and the role of technology in enhancing campus security. The agenda covers a diverse range of topics, including the School Marshal Program, school resource operations, and the collaborative efforts between the security team and the Derry Police/SROs. Additionally, the presentation will delve into the specifics of behavior intervention teams, access control systems, recently implemented video surveillance, an anonymous tip line, and the integration of a visitor management system.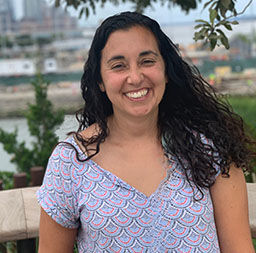 Dana Foulds is an experienced educator with 18 years of service in public schools. She began her career as a High School Social Studies teacher and currently holds the position of Digital Learning Specialist and Librarian at Broken Ground Elementary School in Concord, New Hampshire. With a focus on fostering lifelong learning, Dana empowers students to recognize their potential and embrace the countless opportunities that lie ahead. In addition to her role in education, Dana serves as the treasurer on the NHASCD board and is a respected member of the Class of 2016 ASCD Emerging Leader program. She is deeply committed to promoting diversity, equity, and inclusion in her community and actively supports the organization Change for Concord, which strives to create an inclusive and welcoming environment for all. Outside of work, Dana enjoys spending time outdoors and cherishing moments with her loved ones.
Digital Wellness: One District's Approach to K-12 Digital Literacy ~ Tuesday 2:40 pm - 3:30 pm (T4-02)
Learn about the Concord School District's approach to building a culture of digital wellness. Join our team of K-12 Digital Learning Specialists and discover our new take on teaching digital literacy. As part of this work we have adopted 5 Pillars of Digital Wellness including: Physical Health, Mental Health, Social Health, Intellectual Health and Privacy and Security. Although we are in the early stages of this work, we are excited to share our experiences, success and reflections with other educators. We will discuss our process of surveying families, creating a visual and social media campaign, engaging our school communities, and guiding families through our work. Participants will leave with ideas on how to bring a holistic approach to Digital Wellness back to their districts.