Keynote Sessions
Tuesday Keynote Speaker ~ Caitlin Krause
Founder, Educator, Speaker, Author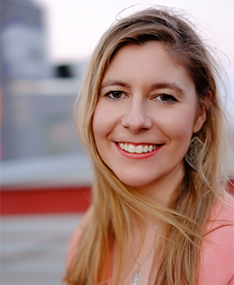 Caitlin Krause
is an experience designer fostering XR (extended reality) fluency. She focuses on the intersection of technology, innovation, and wellbeing, and founded the XR studio and consultancy
MindWise
in 2015. She teaches about digital wellbeing and XR at Stanford University. In 2021 she authored the book
Designing Wonder: Leading Transformative Experiences in VR
. Caitlin has advised global organizations including Google, Meta, Oracle, TED, Evernote, University of San Francisco, ETH Zürich, and the U.S. State Department. She has created and run numerous collaborative experiences in social XR, fusing presence, storytelling, meditation, and social and emotional intelligence. She is a writer and designer for digital therapeutic applications that incorporate haptics and biofeedback. She holds an MFA from Lesley University and a BA from Duke University. After two decades of teaching and leadership experience, she wrote
Mindful By Design
(Corwin Press, 2019) helping individuals and teams navigate complexity and change, prioritizing mindful wellbeing, design, and imagination.
Tuesday Keynote: 12:05-1:05pm ~ 4 Rivers Ballroom
Learning as a Journey: Staying Meaningfully Connected in Times of Accelerated Technology Change
Amidst the rapid evolution of digital innovations, including AI, educators find themselves at the forefront of a transformative era in learning. Our opening keynote, "Learning as a Journey," shines a light on the crucial role of genuine, meaningful connections, even when technology is reshaping educational landscapes. While acknowledging the challenges of our digitally-infused world, our focus will be on the abundant opportunities it offers. From fostering authentic relationships to reinvigorating teaching methodologies, we'll frame ways to spark wonder, awe, and joy in the classroom and also ensure that our educational core remains firmly anchored in compassion, rigor, connection, and an unyielding curiosity about our world. Join us for a keynote conversation that seamlessly blends the timeless wisdom of teaching from the heart with the exciting promise of a technologically-enriched tomorrow.
Navigating Digital Wellness: Cultivating Self-Care in the Digital Age ~ Wednesday 9:50 am - 10:40 am (W2-01)
In our digitally connected era, educators often find ourselves at the intersection of constant online and external engagement and the vital pursuit of personal well-being. This session offers a hands-on exploration to navigate this balance, empowering you to leverage digital tools while intentionally maintaining genuine connection, energy, and compassion. Together, we uncover practical strategies to prioritize moments of wonder, awe, and joy amidst our tech-centric routines. This is not just about taking a pause; it is about actively thriving in the digital age. Join Caitlin in this dynamic session to explore merging the best of both digital and personal worlds to foster a balanced, energized, and enriching set of practices that can reframe our quality of experience.
Learning as a Journey: Deeper Dives ~ Tuesday 1:20 pm - 2:10 pm (T3-01)
This active session following the keynote gives us a chance to "ventilate the topics" as Caitlin likes to say, finding space between the notes for open questions, dialogue, sharing, and identifying even more strategies and tools that help us put ideas into practice.
Wednesday Keynote Speaker ~ Craig Sheil
Digital Learning Specialist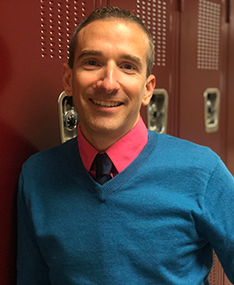 Craig Sheil is a Digital Learning Specialist at Bedford High School in Bedford, NH, with 20 years of experience in education. While Craig started as a high school math teacher, his passion currently lies in inspiring others to embrace technology purposefully, empowering educators to infuse it effectively into their classrooms. He has helped equip teachers with the tools and strategies needed to navigate the digital landscape over the years.
Craig is a Google for Education Certified Trainer and adjunct faculty member at Fitchburg State University, where he teaches educational technology graduate level courses for teachers. He can also be found presenting at conferences, conducting professional learning experiences for school districts, and offering online workshops. Craig is a proud awardee of both the 2018 NHSTE Susan Janosz Technology Impact Award and the 2005 NHTM Fernand J. Prevost Mathematics Teaching Award.
Craig's Blog, "the Sheil Spiel" can be found at: www.craigmsheil.com
Twitter: @csheil
Wednesday Keynote: 12:00-1:00pm ~ 4 Rivers Ballroom
Striking the Balance: Supporting Education through Human-AI Collaboration
Artificial intelligence (AI) is rapidly transforming our world, and education is no exception. AI has the potential to help us reshape traditional learning opportunities, but it is important to use AI in a way that complements human intellect. We must find ways for AI to help amplify our abilities, allow us to be more effective, help foster creativity, and think critically. It is all about striking the right balance and learning how to co-exist and integrate AI in your everyday life in a way that makes the most sense.
Creating in Canva for Education ~ Tuesday 8:30 am - 9:20 am (T1-01)
Been using Canva for Education? Want to explore further into what Canva can do for you and your students? Let's take a deep dive into how Canva can help you and your students be creative, be collaborative, help streamline workflow, and tell a story through voice and choice in this hands-on session. Participants will explore different educational templates that have been used by students to demonstrate competency and learning. We will focus on how generative AI works within Canva for Education as well as showcase different advanced features. These include - creating templates or resources for students, using Canva Docs, creating custom QR codes, true infographics, TikTok like videos, interactive timelines and more. Canva can become your new 'one stop shop' tool for showcasing knowledge and highlighting information. Come prepared to be an active participant and come with an open mind on how to give your curriculum a fresh look.
#GoogleAddict 8.0 ~ Tuesday 2:40 pm - 3:30 pm (T4-01)
Come join in on the latest #GoogleAddict tips, tricks, ideas and techniques that we have to share. As we all know, Google constantly improves and iterates its products. Year 8 of #GoogleAddict will not disappoint. If you love Google and all that it has to offer, then this session is for you. Come find ways in which you can take your Google Workspace experience to the next level.
Working with, Not Against, AI in Education - A District's Approach ~ Wednesday 1:15 pm - 2:10 pm (W3-01)
It can't be denied . . . Generative AI is here to stay. What can Generative AI look like in the educational space? Join a panel of educators and administrators from the Bedford School District to learn how we've approached this question and embraced potential possibilities. Joining Craig on the panel are: Faith Crowe~Teacher, Jessica Gilcreast~Librarian, Chris O'Hara~Humanities Dean, Nicole Cassamassio~DLS, Donna Dennis~DLS, and Tom Laliberte~Assistant Superintended of Schools. We may not be experts, but we can share our perspective and thoughts. Come join the conversation.
Thursday Keynote Speaker ~ Sean Arnold
Educator, Presenter, & Blogger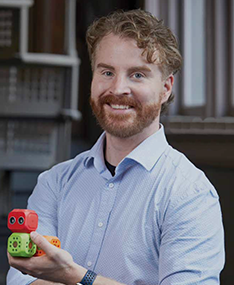 Sean spent 17 years in NYC's District 75, citywide special education, and now serves as a director helping coordinate the NYC Schools' equitable computer science efforts. Those roles have allowed him to maintain his commitment to reaching ALL students through inclusive and innovative technology and practices. He shares his expertise at making learning personally meaningful, intrinsically motivating, and made for everyone at BraveInTheAttempt.com. He has received the ISTE Outstanding Teacher Award, ISTE Inclusive Learning Outstanding Educator Award, NYCDOE Excellence in School Technology Award, the EDxEDNYC Excellence in Technology Award, and many other accolades and certifications.
Thursday Keynote: 4:00-5:00pm ~ 4 Rivers Ballroom
Brave In The Attempt: Boldly Inclusive Learning
The breadth of societal, political, and structural challenges facing educators can seem daunting. And with the backdrop of pandemics, climate change, and the rapid advancement of new technologies, we can feel overwhelmed by what is asked of us as teachers and school leaders. But we can step into the fray seeking to make the best of one small moment in one classroom with one group of students and find ways to nurture that into a movement for real change. It is only in a jarringly honest space that we can see the needs of our students, our community, and our fellow educators. And in that space we will see examples of empowering students across backgrounds and ability levels to become the change makers we need for an uncertain future.